JAMES POTTER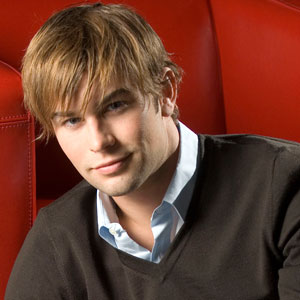 General Information
Full Name
: James William Potter
Nicknames
: Jamie, Prongs
Age
: 17
Date of Birth
: March, 27th
Gender
: Male
Orientation
: Straight
House
: Gryffindor
Year
: 7th Year
Blood Status
: Pureblood
Play by
: Chace Crawford
Appearance
Hair Color
: Brown
Eye Color
: Light brown-green-blueish
Height
: 6''
Body Type
: Slim and muscled
Distinguishing Markings
: His always ruffled hair
Dress Style
: COmfortable and casual
Personal Description
Quirks
: Outgoing and flirty
Likes
: Quidditch, sports in general, Lily, flirting, Honeydukes, Butterbeer, smoking (bad muggle habit)
Dislikes
: Snape, failing, injustice, dark arts, Astronomy
Strengths
: Outgoing, confident, flying, animals, herbology, trustworthy
Weaknesses
: Lily, his family, too trustful
Personal Information
Family
: William Potter (father) - Anne Potter (mother)
Descendant of Ignotus Peverell
Personal History
: He was born during the late march, in a family with a really high amount of money. But even they were that way, all his family was really honest and always defended the rights that nowadays The OoTP deffend. When he was elevn he went into his first Hogwarts year and was sorted into Gryffindor, meeting there Sirius, Remus and Peter. Now his in his seventh year and those three are his best friends. Since the very first day in Hogwarts he hates Severus Snape with all his soul, as much as he hates him. Also since the very first day he fell in love with Lily Potter, and now, after seven years of stupid adolescense he has started dating her, and would give everything for her. She's the person he loves the most, even more than his friends and he dreams with making a family and having a future with her, but he can't help still being a flirty guy, which sometimes drives Lily crazy.
Pets
:
Wand
: (to be added once you get one)
RP how you got your letter
: James was having breakfast with his parents in the kitchen, watching some muggle television and still yawning half asleep as his parents tried to give him his birthday presents. But he was too asleep still and he was only waiting one of the presents, but the envelope wasn't anywhere.
Once he had finished his breakfast, he started openng the presents, smiling softly when he suddenly felt something hitting his head and when he turned around he noticed an envelope with the Hogwarts' Crest on the floor. That make his smile grow wider and bounce excitedly taking it and opening it quickly, almost breaking the envelope and a couple of happy tears ran down his cheeks looking at his parents, especially at his mother.
"I....I'm in!" was the only thing he could say before hugging them both tightly.