Synthia Olivia Stinton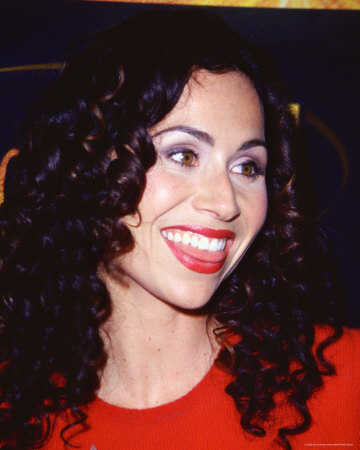 General Information
Full Name
Synthia Olivia Stinton
Nicknames
: None at the moment
Age
: 17
Date of Birth
: Febuary 2
Gender
: Female
Orientation
: Straight
House
: Slytherin
Year
: 7th Year
Blood Status
: Half-Blood
Play by
: Minnie Driver
Appearance
Hair Color
: Black
Eye Color
: Light Brown
Height
: 5'10
Body Type
: She's very skinny with long limbs.
Distinguishing Markings
: None, really.
Dress Style
: She tends to dress fancily/Sexually with dresses that reveal as much as possible and high heels.
Personal Description
Quirks
: She refuses to show weakness, and acts as if she never feels pain. If she absolutely most cry, she'll lock herself in a bathroom stall. She has absolutely no faith in loyalty, and thinks that life is a struggle and there's no reason to help others along the way if it's not for your own benefit.
Likes
: Feeling powerful, the dark arts, flirting and sex.
Dislikes
: People who she considers to be less than her...which is just about everyone. Those who act like they're better than her. Fools-especially those who are high on loyalty. Being weak or defenseless.
Strengths
: She's highly intelligent, and learns new things easily and quickly. She's great at the dark arts, and isn't held down by others. She's also very brave, and physically strong.
Weaknesses
: She's terrified of death (well, only her own) and also a little bit afraid of the dark, much like her father. She's not remotely compassionate, thinking that everyone has their own agenda and no one will actually stick by you.
Personal Information
Family
:
Birth Father: Tom Riddle (AKA, Voldemort)
Step-Father: Joshua Stinton
Mother: Isabel Stinton
Identical Twin: Silvia Stinton
Personal History
: Her mother, Isabel, had been a loyal and brave muggle who grew up in an orphanage because her family couldn't afford to raise her. Isabel's friend had been bullied by another boy named Tom Riddle. Furious, she confronted him about it. He tried to blow her off, but she refused. Finally, he agreed to talk about it on their next field trip. He took her up a cliff, and raped her. Isabel became pregnant with Silvia and Synthia. She refused to get an abortion, wanting to meet her children-for she could not believe that they were cruel like Riddle. She was almost 18, and was kicked out of the orphanage shortly before the kids were born. However, she could not support the twins, but refused to make them grow up in an orphanage as she had. So she quickly married a wealthy man. However, he turned out to be rather abusive to all three of them. Their mother did her best to protect the girls, though, until she died in a car crash when Synthia was eight. However, after her death, Silvia protected Synthia. By this time, Synthia was starting to grow pessimistic, though, and thought her sister a fool for doing so. She started wanting to feel like she had some control over her life, and began fighting back to her father. He quickly learned to leave her alone, for she was quite strong. When she got to Hogwarts, her sister told her who their birth father really was-Lord Voldemort. She waited anxiously for years to enlist as a Death Eater and join him in his quest for power.
Pets
: None
Wand
: Rowan wood, 11 2/3 inches, mermaid scale
RP how you got your letter
: Synthia lay awake as she heard her father and sister moving about in the room across the hall from hers, and her sister's anguished cries. She rolled her eyes, wishing they'd be quiet so she could sleep. This wish wasn't granted for another twenty minutes, when her father finally headed back to his room. She smiled and snuggled under her covers in the hopes that she could fall asleep now that it was finally quiet, though morning had already arrived. However, she soon heard her sister's door creak open and the soft padding of her feet before a light knocking on her door.
"Go away," She grumbled tiredly, pushing her pillow to cover her ears.
However, the thin pillow didn't block out Silvia's next words, though they were practically whispered. "Please? It's important!"
"Fine!" Synthia grumbled unhappily, figuring she might as well get this over with so she could sleep.
Silvia entered the room quietly before shutting the door behind her. She then walked over to Synthia's bed and handed her a scroll of parchment. Synthia glared at her sister a moment to make it clear how much she currently despised her for interrupting her sleep before turning to the letter. She pretended to read it before handing it back to Silvia. "Great. Now can I sleep?" She asked, not having read a single word on the paper.
Silvia shook her head. "You didn't read it," She said stubbornly, putting her hands on her hips and waiting for Synthia to comply.
Synthia glared at her twin. "I don't have to!" She declared, irritated that Silvia was trying to tell her what to do.
"Fine!" Silvia snapped with a sigh, snatching back the paper and commencing to read it aloud.
"Dear Silvia and Synthia Stinton,
You have been accepted to Hogwarts School of Witchcraft and Wizardry...."
As her twin whent on, Synthia found a grin stretching across her mouth. She'd always known she was special!